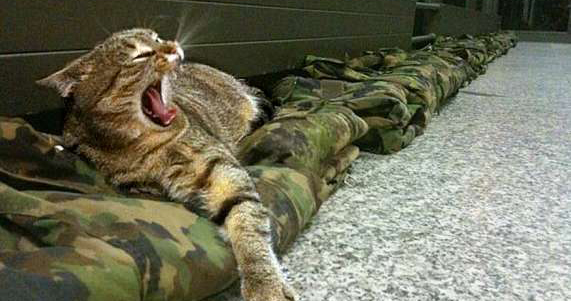 You wanna get a personal connection to the band? Become part of what we do? You can!
Running a band easily becomes a full time job. It is not just about writing songs, recording and the live performance. Somebody also needs to take care of bookings, social media, the website, video & photo shoots, promo, marketing etc. – a loooooooooot of stuff.That's where "The Cat Army" comes in. And you can be a part of it by simply helping us pushing the band. This can be anything from little effect to higher scale.
Examples:
Tell 5 friends about us. Or share our content via social networks.
You organize a party and need a live act? Ask us.
You have a great music video idea for one of our songs? Tell us.
You wanna join the street team to promote our gig in your town? Great!
You know about a festival or club you think we should play at even though you don't have a contact? Doesn't matter. Tell us!
You know a person that could become our next video director/booker/manager/assistant/whatever? Connect us.
You have no clue what to do just want to help? Contact us. We have many ideas we don't want to share to the public, yet. You could become on of the first people to be part of a great idea.
Related posts